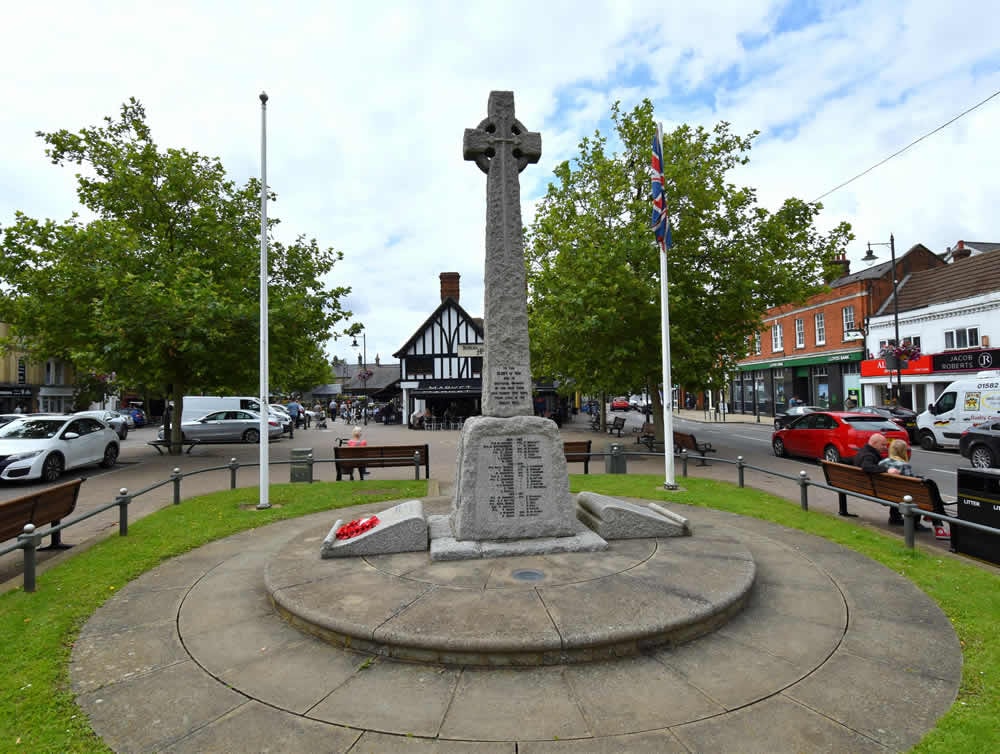 Biggleswade is a popular place to buy a home, with something to offer residents of all ages. Situated on the River Ivel, it's just 11 miles south-east of Bedford, and conveniently close to other major cities and towns, such as Cambridge and Stevenage. As well as having an excellent location, it has all the amenities you could possibly need, and some great local attractions to explore.
Once a manufacturing town, Biggleswade has appealed to home-owners throughout history; and this is especially the case after it got its own railway station in the Victorian era. The town centre is now a conservation area (thanks to its historical significance), and there are plenty of buildings that hark back to its illustrious past, such as Ivel Mill and the parish workhouse.
The town has a varied property market, with a pleasing blend of period homes and modern houses on offer. It's an affordable place to live, which is great news for first-time buyers, and those looking to get more property for their money.
Properties in Biggleswade
Biggleswade is a much-loved residential area, and as such, houses and apartments tend to be purchased fairly swiftly. There's a lot of diversity on the market, with everything from spacious detached houses to studio apartments available to buy.
If you're keen to invest in a large property, you'll find plenty to tempt you here. The detached homes at the riverside developments are especially sought-after, with some having uninterrupted views of the river. Most come with garages and gardens too. Period properties are considered desirable as well, and are ideal for those who love original features like fireplaces, exposed beams and bay windows.
Many of the family houses in Biggleswade are contemporary, and finished to a high specification throughout. In the town centre, you'll find some great examples of Victorian architecture; from cosy terraced properties to generously proportioned semi-detached homes. However, if you yearn for proximity to the countryside, consider the outskirts of the town. Here, you'll be guaranteed impressive views of the surrounding fields.
Young professionals are often drawn to the apartments, which typically have one- or two-bedrooms, and are in exclusive developments or purpose-built blocks. These properties offer incredible value for money, and many are situated close to the station and the shops, which is an added bonus.
Things to do in Biggleswade
It's a pleasure just wandering the streets of Biggleswade, in search of its historic past. However, if you venture a little further out, you'll find other fantastic cultural attractions too, such as The Shuttleworth Collection, which houses a range of WW1 aircraft and a play area for children. You'll find the Swiss Garden here too; a pleasant spot to relax for an hour or two and soak up the tranquil ambiance.
Jordans Mill is also worth a visit. It's home to a historic water mill, and has a café on-site, which is a firm favourite with locals. If you're feeling energetic, you may want to take a jog along the riverside trail, or out to the surrounding countryside.
Alternatively, when the weather takes a turn for the worse, it's easy enough to reach other towns like St Neots or Stevenage, which have a wide range of indoor attractions on offer, including cinemas, bowling alleys and trampoline parks.
Amenities in Biggleswade
With a population of around 20,000, it's unsurprising that Biggleswade has a wealth of amenities for its residents to enjoy.
The town centre has many of the high street stores you'd expect, plus a good number of independent boutiques and cafés, which give the streets a distinct personality. There's also a retail park at the edge of Biggleswade, with a Boots, Wilko, Marks and Spencer and more. The pubs are another highlight, and if you're fond of traditional British fare, you'll be spoilt for choice here. Several of the pubs also serve Sunday roasts, and host live music events throughout the year.
If you're feeling active, you can make the most of Saxon Swimming Pool and Leisure Centre, which has a wide range of facilities. There's also Stratton Sports Centre, and the town has several cricket, rugby, football and squash clubs too.
Families appreciate the well-regarded local schools, and there are a range of nurseries, primary schools, middle schools and secondary schools nearby. However, if you choose to send your child further afield, it's not difficult to do so, as the local train station provides connections with many towns and villages in the region. Biggleswade is also conveniently close to the A1, so it's easy to commute if you need to do so.