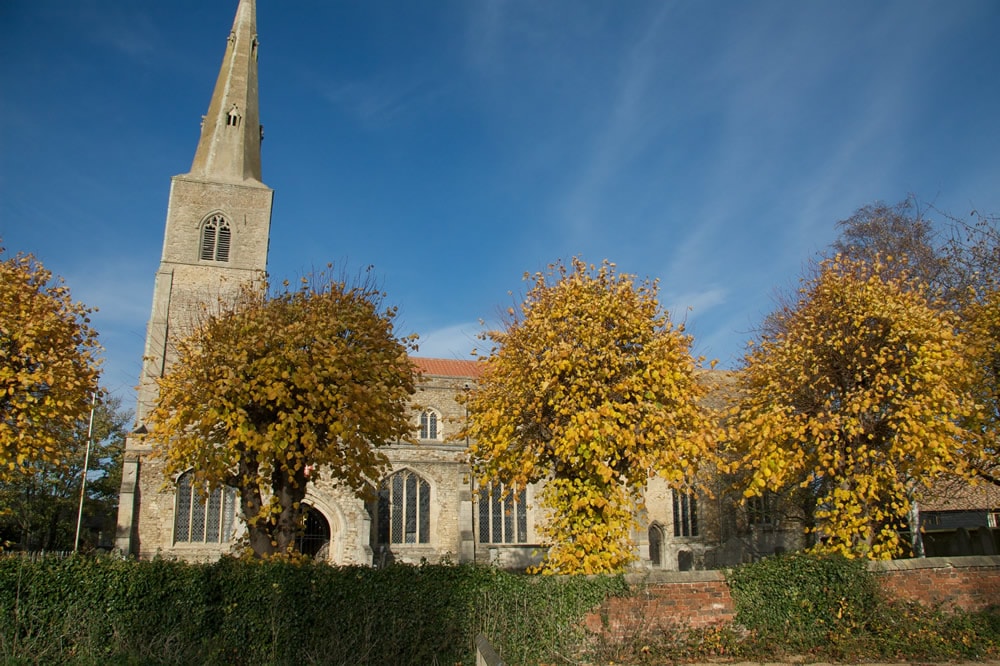 Located only 12 miles away from the city of Cambridge, Fenstanton is a quiet countryside parish in Huntingdonshire with a population of 3,000 to 4,000 people. St Ives sits 10 minutes away to the north, making it easy for local residents to commute to and from work, while providing the perfect escape away from the busier confines of nearby towns and cities.
Fenstanton was once the site of a Roman villa and in 2021 the first example of a Roman crucifixion in the UK was unearthed by local archaeologists. The village can also lay claim to being the birth place of John Howland, one of the Pilgrim Fathers who sailed on the Mayflower to America in 1620. John's brother, Arthur, has family connections with one of the UK's most iconic figures, as he was the 8th great-grandfather to Sir Winston Churchill.
The property scene in Fenstanton is a vibrant one, offering lots of old-village period charm without ever feeling too antiquated. That is due to the many modern architecture that also exists in the area, making it the perfect place to live for people of all age groups.
Properties in Fenstanton
Buyers in search of the village life won't be disappointed by the stunning houses often found on the local property market in Fenstanton. As you would expect in a rural area, detached properties account for many of the sales in Fenstanton, with large multi-bedroom bungalows and cottages just as common as modern builds. There is a picturesque wonder to many of the houses situated in the village, some listed in the Grade II category and many accompanied by plush lawns and outdoor garden areas.
Things to do in Fenstanton
Fenstanton's location close to the centre of Cambridgeshire enables locals to enjoy some of the most beautiful countryside in the region. Hiking and cycling fans will love the many places that are ready to be explored, with no shortage of things to do.
Fen Drayton Lakes Nature Reserve attracts a delightful variety of wildlife throughout the year, including ducks, geese, otters and swans, and the wetlands run for 25 miles (40km) along the floodplains of the Great Ouse. A little further afield Houghton Mill is a real delight for hikers, as it is the last remaining working watermill on the Great Ouse. The National Trust are the current caretakers of the site which has been in operation for over 1,000 years.
It's also worth remembering that Cambridge is only 20-30 minutes' drive away, which is where you'll find all the typical city entertainment. From bars and restaurants to children's activities and cinemas, Cambridge is a great place to visit and is full of historical delights of its own to enjoy. You can also head out to the market town of St. Ives which is only 10 minutes away by road, with the marketplace open on Mondays, Wednesdays and Fridays.
Amenities in Fenstanton
The relatively small population of Fenstanton are served by a local post office and primary school, with The Duchess serving as the main pub in the village. It's both a pub and restaurant featured inside a beautiful 17th century building, and Queen Elizabeth I purportedly stayed there once when passing through the village. If you are in the mood for a tasty ale and some classic British cuisine, there aren't many better places nearby. The Swan pub and restaurant in Connington is another great alternative and can be found just outside Fenstanton.
St Ives offers a little more nearby, with good quality Italian, Indian, Mediterranean and Chinese restaurants to choose from. It's also where you'll find the One Leisure Indoor Centre, that offers everything from swimming facilities to numerous keep-fit classes. There's a large Morrisons in St Ives where you can do you weekly or monthly shopping and if you want to head into nearby Cambridge, Huntingdon Road/A14 will take you there in only 25 minutes.