Our Biggleswade office is our newest addition having opened up in January 2020 on the newly-built popular and sought-after Kings Reach housing development. Located in the local centre - Central Square - alongside local shops and amenities we are a relatively short distance from the town centre and train station. As one of the area's most established agents, we've got a reputation for supporting homebuyers, landlords, sellers and tenants alike – and take pride in the quality of our service.
Biggleswade Office
5 Purcell Place, Sullivan Ct, Biggleswade, SG18 8SX
Being situated in a popular residential area means we're easy to reach, and well-positioned to attract both prospective buyers and renters. Our office reflects our professional, welcoming approach, and there is plenty of parking nearby, which makes it easy to visit us. Whether you're searching for a house in Biggleswade, or want to put your home on the market, you'll find that our team are ready to assist.
All our agents live in the local area, and know the town extremely well. That means, if you want to find out anything about what it's like to live here, we can answer all your questions. From local schools and amenities, to the best restaurants, pubs and cafes; we're always happy to share our knowledge with you.
Our Biggleswade Lettings team adopt a proactive approach when marketing your rental property, to ensure that we attract the best possible tenants. Our property management services take the stress out of the process, enabling landlords to focus on other things instead. If you'd like to learn more about our letting services, or want to find out about a particular property for sale in Biggleswade, pop into our office today for a chat.
Property in Biggleswade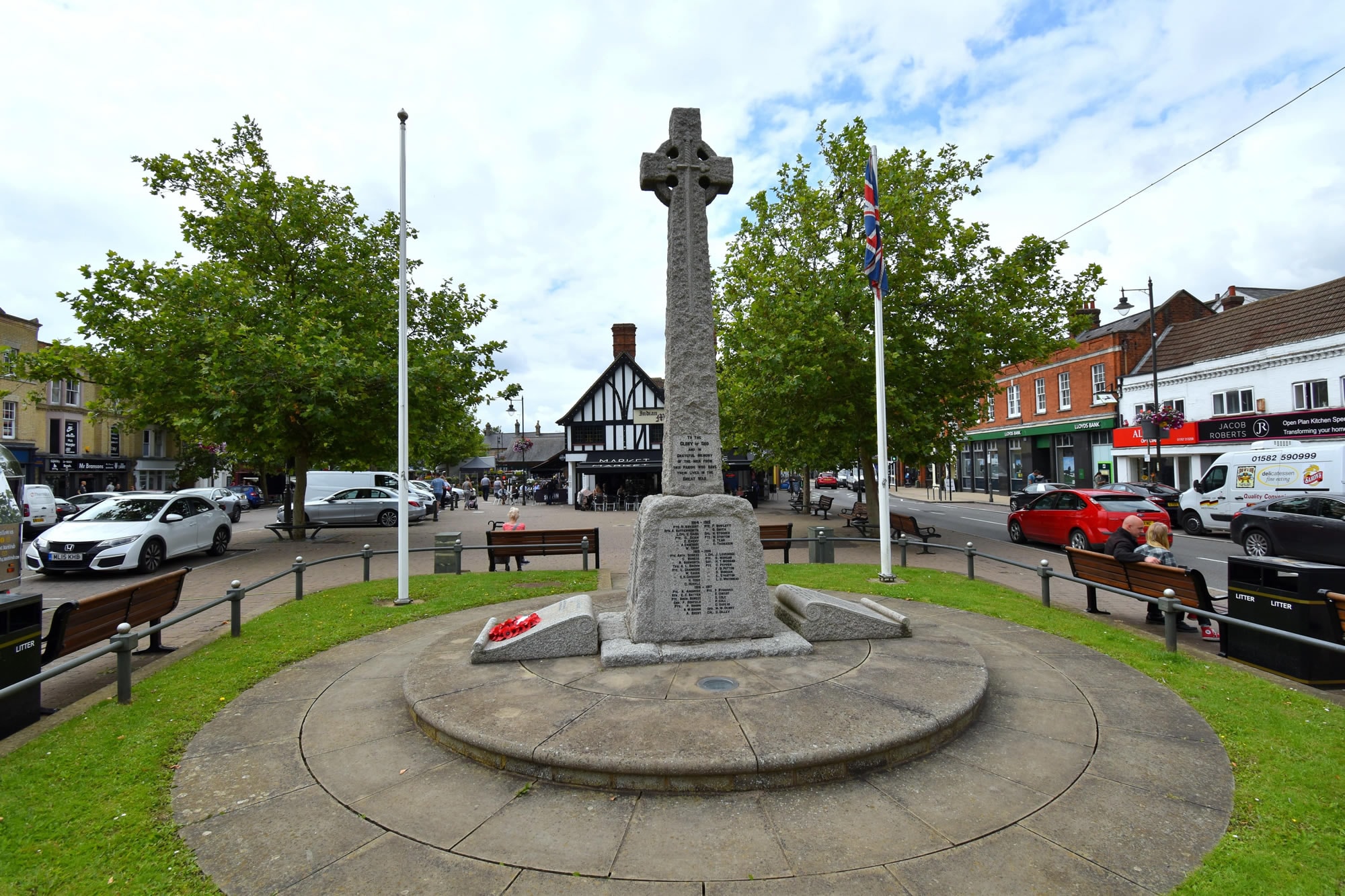 Biggleswade is a popular market town with a mainline railway station; something that's a big draw for city-workers. Trains take commuters to London Kings Cross in around three-quarters of an hour, and there are also several main roads close-by, such as the A1, the A14 and the M11. It's also a great place for people of all ages to live, with plenty of local shops, lively pubs and pleasant green spaces.
If you're looking for proximity to the station, search for properties that are in the streets leading off London Road, or around Station Road itself. Those seeking a quick stroll into town will find plenty of homes in places like Church Street, Sun Street or Shortmead Street. These properties are also close to the river, which is the ideal spot for enjoying a scenic walk. The Kings Reach development offering new housing is a short 20 minute walk to the train station and town.
Many families prioritise being close to a high-performing school; and the good news is that there are several well-regarded primary and secondary schools in the area. For example, St Andrew's C of E is in Brunts Lane, while Stratton Upper School is on Eagle Farm Road, and was rated 'good with outstanding features' in its most recent Ofsted report.
Contemporary properties dominate Biggleswade's property market, and there are lots of attractive detached, semi-detached and terraced modern homes available to buy here. There are also a few older properties, with some having original features and plenty of aesthetic appeal. First-time buyers will appreciate the wealth of homes that are available, which offer real value for money.
The rental market is relatively small in this area, but there's still sizeable demand for rented accommodation, which is good news for landlords. One- and two-bedroomed apartments and houses are well-represented here, and they command a solid rental yield. They're often situated near the local amenities, which appeals to tenants.