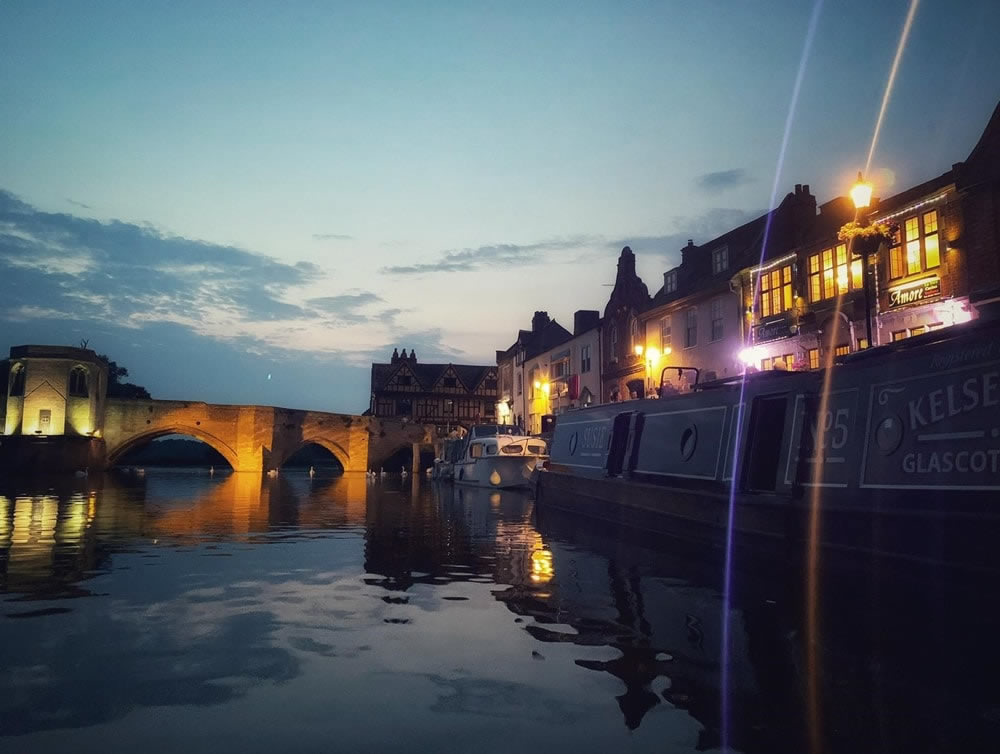 St Ives is one of Cambridgeshire's best-loved locations. It has a huge amount to offer homebuyers, including a scenic riverside location, plenty of period properties, and great local amenities, to name just a few.
The town has a fascinating history. It was once an important location for trade, and this brought considerable wealth to its residents, which is evident when you view the large Tudor buildings, which still stand to this day. Further trading prosperity in the Victorian era secured St Ives' position as a sought-after place to call home, and its popularity hasn't dimmed since then.
The property market is diverse, featuring everything from smart modern flats to quaint period homes. This, combined with the proximity to several major roads, makes St Ives one of the county's best places to live in.
Properties in St Ives
St Ives has an active property market, with houses and apartments seldom remaining available for long. There are some wonderful historic homes on offer, plus several contemporary properties, which offer spacious, stylish accommodation throughout.
If you're searching for a good-sized family home, you won't be disappointed. St Ives' market caters well for families with children, with many of the detached homes coming with large gardens, driveways and ample living space. A few of these properties are also within walking distance of the town centre, which is a real advantage. If you're keen to purchase a period home, you'll find the best examples in the heart of St Ives.
The semi-detached and terraced properties offer real value for money, with many being priced below the region's average. These are usually built from the 1970s to the present day, and come with the features you'd expect for this period; light and airy rooms, a garage or driveway, and plenty of bedrooms for all family members.
If you're a first-time buyer, you'll find there's a wealth of apartments to suit your budget. These are typically modern and situated in purpose-built blocks. Some are in gated developments, which is ideal for additional security, and come with balconies or access to a shared communal garden.
Things to do in St Ives
If you're fond of the great outdoors, this is a wonderful place to live. Holt Island Nature Reserve is a peaceful location, with lots of birds and insects to spot, and some lovely native plants. It's also just a short stroll from the market place, so it's ideal for a quick walk with the dog. Slightly further afield, you'll find the Hanson-RSPB Wetland Project Ouse Fen Nature Reserve, which is set to be the UK's largest reed-bed.
If you're fond of spending time on the river, then it's definitely worth taking a chartered boat trip or two. Alternatively, you can hire a kayak or boat and explore the length of the river at your own pace. The annual festival is not to be missed either, with a spectacular illuminated boat event that's hosted by some of St Ives' residents.
The market is held every Monday and Friday, and offers the opportunity to sample some local produce, and to stock up on fruit, veg, meat and even clothes. St Ives Leisure has everything you need to stay fit, with aerobics classes, a swimming pool and an indoor sports centre. It's also home to a spa, beauty lounge and sauna, which is ideal if you'd like to indulge in some pampering.
Amenities in St Ives
One of St Ives' biggest draws is its proximity to Cambridge, and the wealth of highly-regarded schools there. It's a short commute for students, and provides access to some of the best educational establishments in the country. Kimbolton School is also within easy reach, as is Whitehall School in Somersham.
You'll find plenty of shops in the town centre, along with some great independent stores and cafes, which make shopping a real pleasure. The pubs are also highly rated by residents, and you'll find plenty of classic British pubs in the area, plus The Swan and Angel; a Weatherspoon's pub. There are also some excellent restaurants in the town, like Zzohanna Indian Cuisine, Di Rita's Italian Cuisine, and Amore, which serves up Italian dishes and seafood.
St Ives hasn't got its own train station, but it's not difficult to reach the nearest station at Huntingdon, which is just a ten-minute drive away. From here, you can catch a train to London Kings Cross, which takes just over an hour. Alternatively, you can easily reach Cambridge via the A14, or Peterborough via the A1.