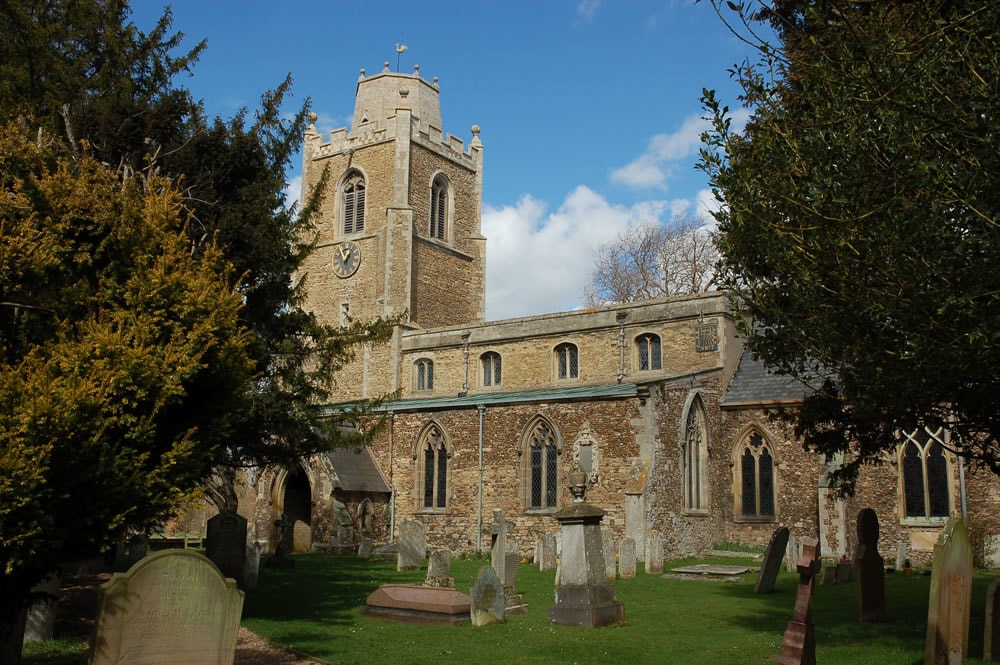 The longer you spend in this leafy Huntingdonshire village, the more its beautiful country appeal will win you over. It is situated on the southern banks of the River Great Ouse, only a short distance away from St Ives which sits on the northern side of the water.
The village is encompassed by acres of idyllic greenery and lots of natural wildlife, giving you lots of places to explore on evenings and weekends. Hemingford Grey is only 15 miles away from Cambridge, giving you the option to enjoy the best bits of city life before leaving it behind for the day to head home.
Most people house hunting in Hemingford Grey are won over by its eye-catching mix of property styles, offering everything from period homes to stylish modern houses. It's why there is such a lively mix of people living in the village, enticing everyone from retirees looking to downsize to young professionals searching for properties not too far away from the nearest city. Hemingford Grey is a place of unique charm, and most people that call it home often end up staying for years to come.
There's generally a slower pace of life in Hemingford Grey, offering a wonderful work/life balance with its relatively close location to neighbouring towns and cities. The property market has a lot of value to offer and is the ideal place to settle down no matter what your current status in life.
Properties in Hemingford Grey
In Hemingford Grey, you'll find that large detached houses are the most common type of property put up for sale, along with spacious terraced properties, which are also quite easy to find and are mostly complete with front and rear gardens.
Hemingford Grey boasts some truly luxury properties, which tend to be at the higher end of the scale. There is a great variety of grander homes with expansive gardens, swimming pools, outbuildings and annexes.
There is also a great selection of Semi-detached houses and for those looking for something a little smaller, as well as some great 1 or 2 bedroom apartments, which may suit first-time buyers.
Things to do in Hemingford Grey
Hemingford Grey is perfectly positioned to keep you in touch with the beautiful surrounding countryside and hustle and bustle of nearby Huntingdon, St Ives and city of Cambridge.
One of the standout places to visit in Hemingford Grey is The Manor, a 12th century moated manor house surrounded by 4 acres of beautifully manicured lawns and over 200 old roses, many of which date back as far as the 1950s. It is one of Britain's oldest continuously inhabited houses, with the vast majority of the original structure still in place.
Lake Ashmore is the place to go for water sports fans, featuring 35 acres of water and acres of grassland. At Liquid SKillz there is a great selection of activities to enjoy including wakeboarding, open water swimming, stand-up paddleboarding and big inflatable rides.
Hemingford Grey meadow offers one of the best local places to enjoy a leisurely walk, stretching over 0.7 hectares, giving you memorable views of the nearby wildflower meadows. Golf fanatics can head to Hemingford Abbots Driving Range to keep their swing in order and head to St Ives (Hunts) Golf Club to put their practice to the test.
Amenities in Hemingford Grey
The best place to keep fit locally is the One Leisure centre in St Ives, which has a swimming pool, pay-as-you-go exercise classes and cardio equipment. The outdoor area has tennis courts, an athletic arena and much more to enjoy.
In the centre of Hemingford Grey you'll find a primary school, village shop (which also hosts the local post office) and The Cock pub. Hemingford Grey Primary School was rated as 'Good' by Ofsted during their last inspection, and in St Ivo Academy is based in nearby St Ives, offering an equally rated secondary school for those living nearby. The Cock pub is a must visit even if you are just passing through, as in 2013 and 2019 it was named UK pub of the year by The Good Pub Guide, beating over 40,000 rivals. Not only do you get a traditional, warm country pub atmosphere, but an award-winning dining experience serving up British and European cuisine.